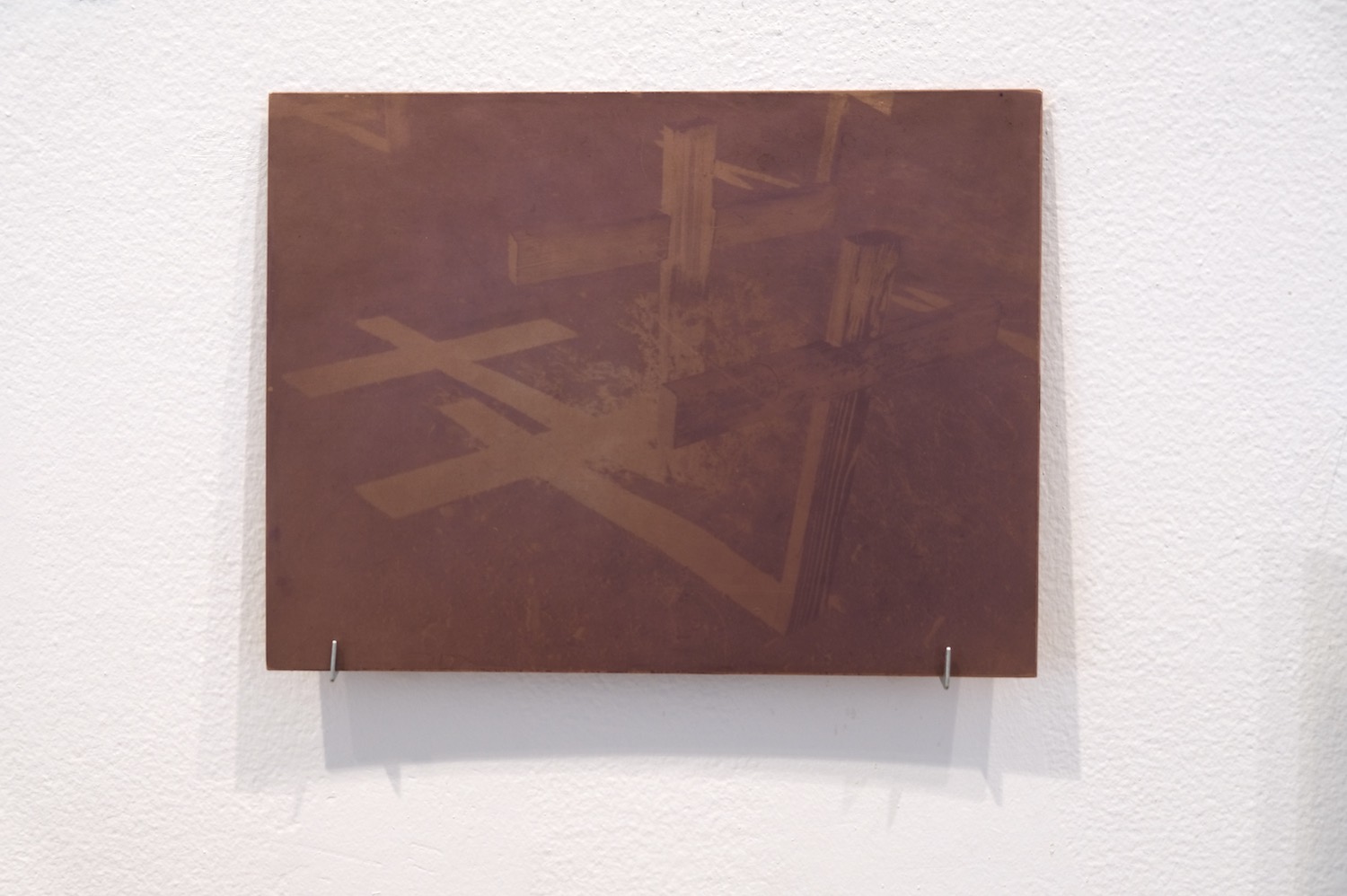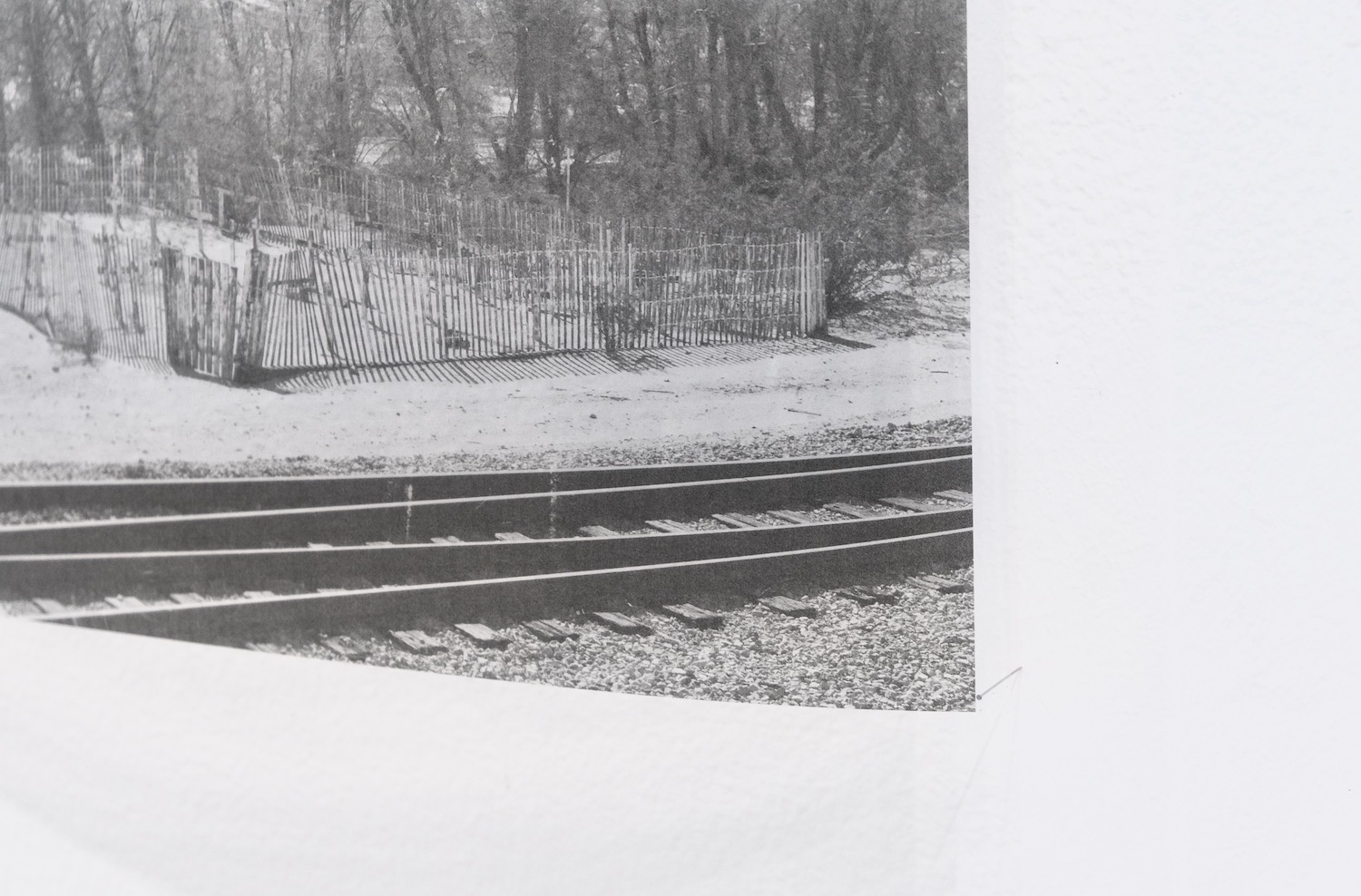 Unnamed (Engraved), 2023

Copper plate photoetching (intaglio engraving), photograph on transparency
Intallation view at Mary Porter Sesnon Gallery (Santa Cruz)


These two works were my material reflections on the invisible labour and historical erasure in relation to the Chinese railroad workers in the US, and photoetching in printmaking as a process of transformation and removal.

Below are other images and a project text from the series.
---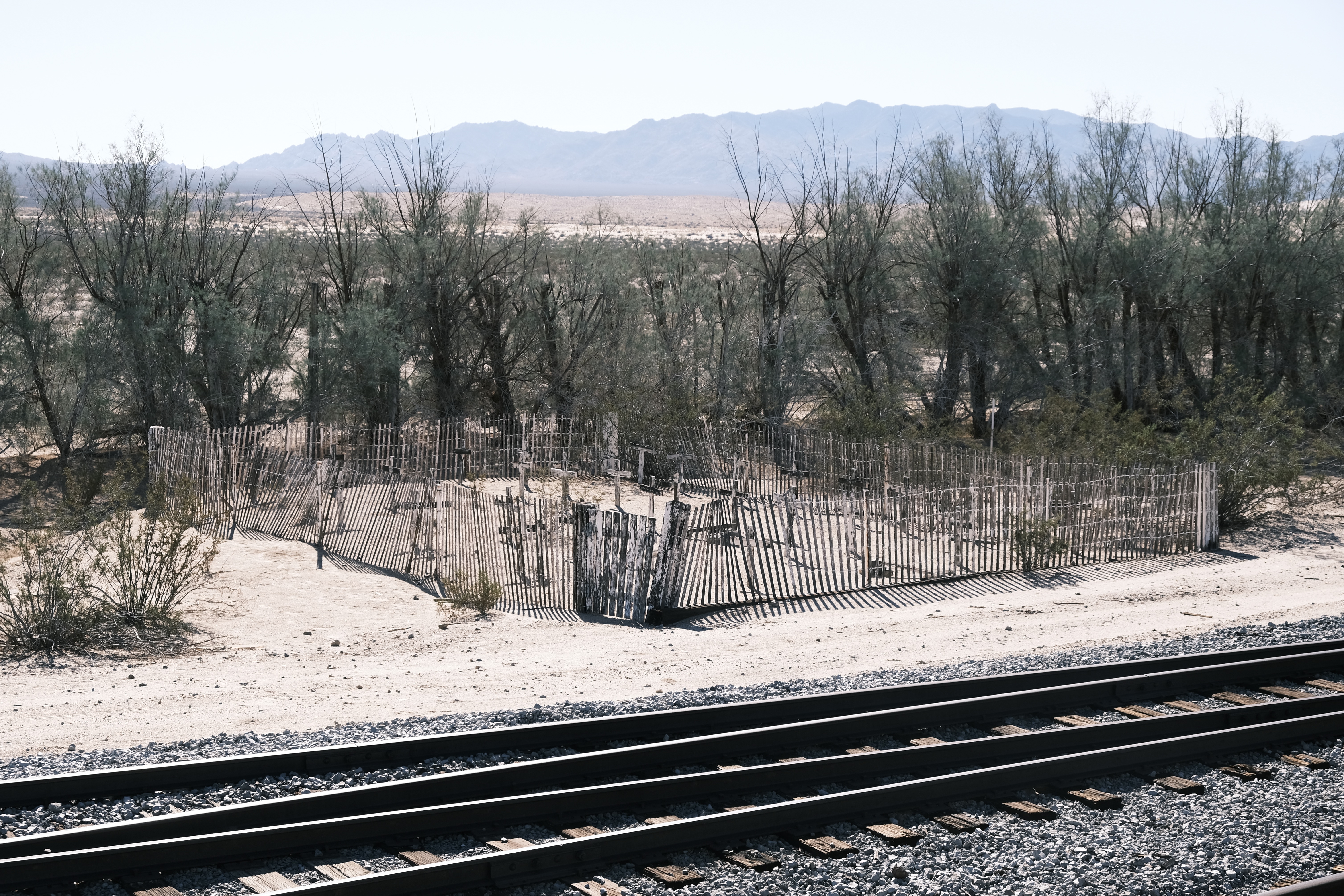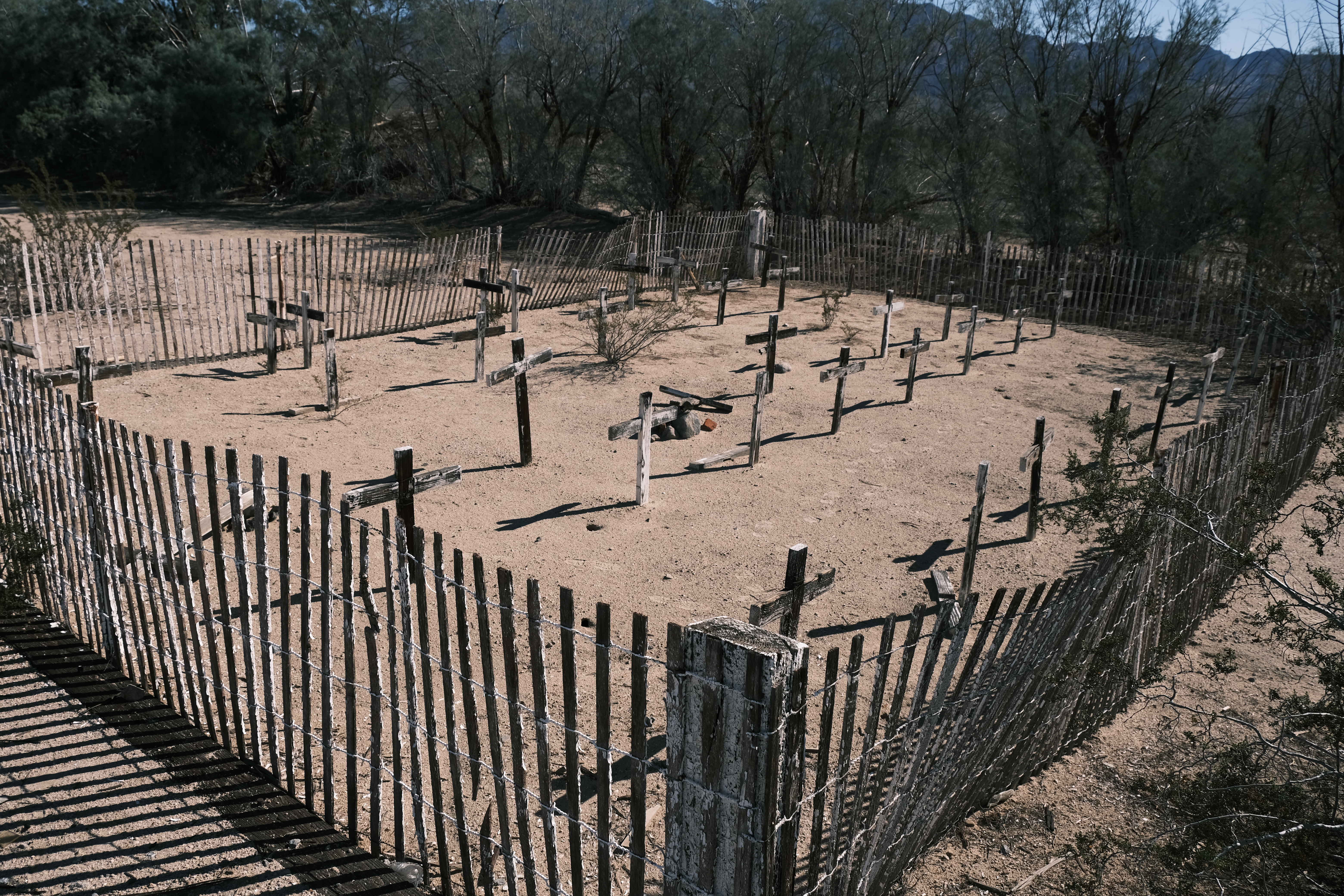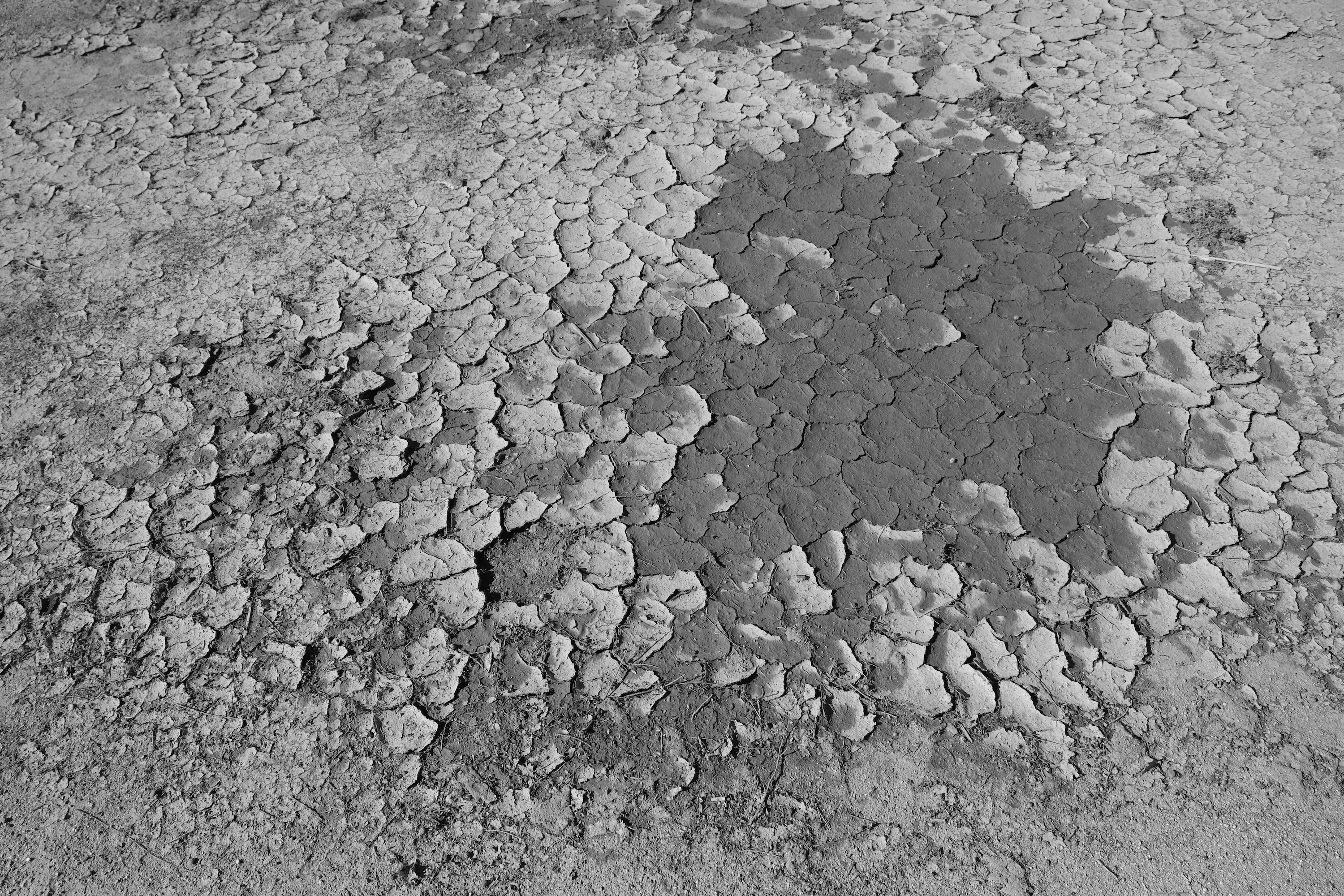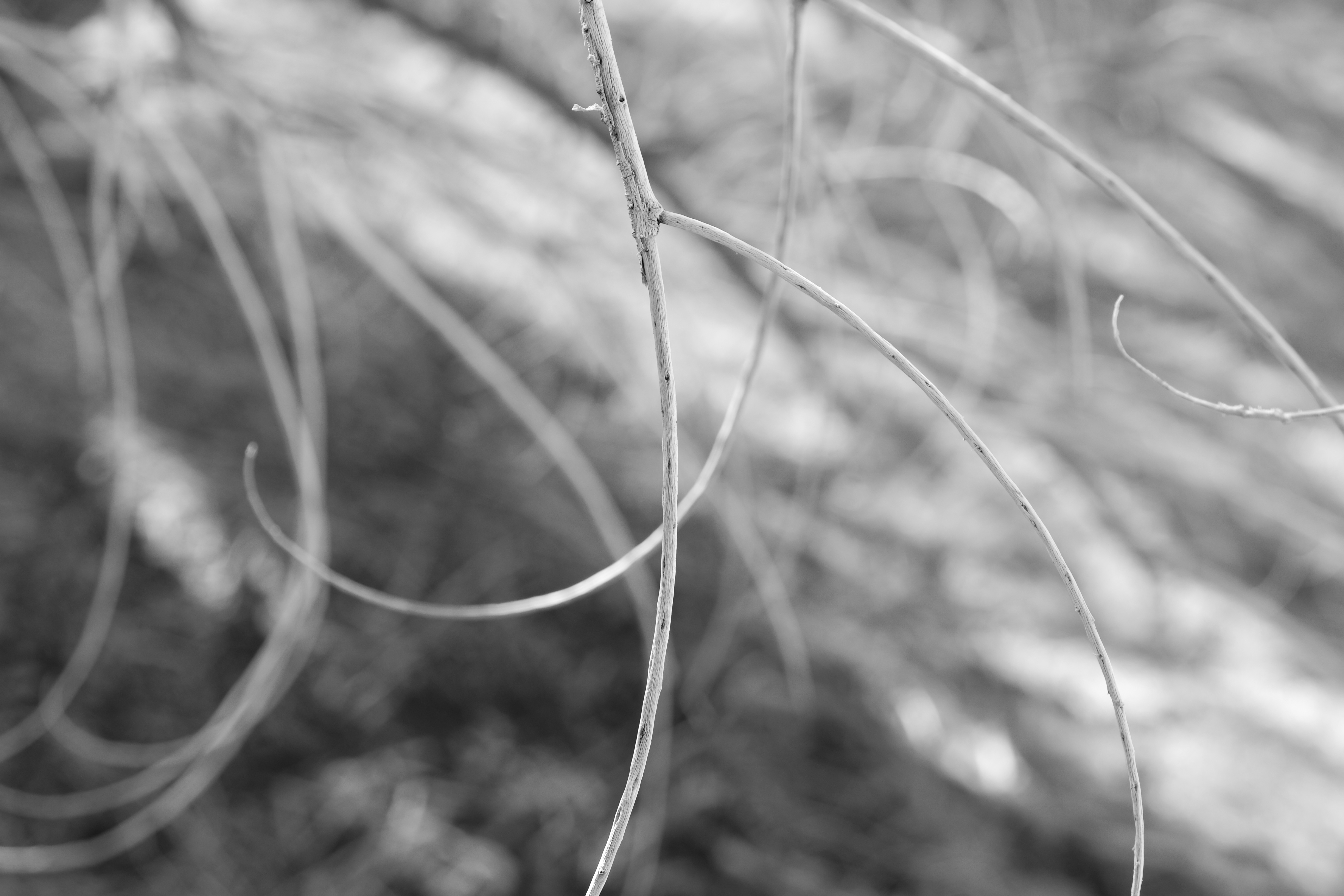 ---
Who was this unnamed graveyard for?
Why was the graveyard so close to the railroad?
How long had it been there?

—

In the mid-19th Century, thousands of Chinese migrant workers were employed to work under dangerous conditions to construct the first transcontinental railroad that runs across the US. Many died during the construction as they were tasked with doing the most precarious tasks.

The railroad laid the tracks for industrialization in the American West, and it was built on the backs of migrant labor. Beneath this engineering feat is a story of racism, historical erasure, and untold narratives.

—

We found this graveyard near Kelso Depot in the Mojave Desert. I had hoped that visiting this grave would provide more clues about the people there, however, it only raised more questions for me. The graveyard had been marked as "Kelso Chinese Cemetery" on Google Maps, but when we visited it, there was no indication of who was buried there.

To add to the mystery, why were there Christian crosses here? If indeed the grave were for the Chinese, were they converted to Christianity? Or perhaps they were buried by Christians? We also saw footprints in the sand of the cemetery. Who else had visited this place?